Howard Goldstein, DMD, MS
5725 Forward Avenue, Suite 200
Pittsburgh, PA 15217
Office (412) 521-3590
Fax (412) 521-3593
About Dr. Howard Goldstein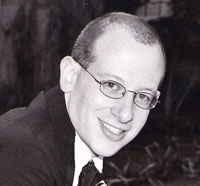 Dr .Goldstein is a board certified, full-time periodontist and implant surgeon. He has lectured nationally on many diverse and clinically relevant subjects including: the diagnosis of periodontal disease, clinical treatment of periodontitis, esthetic periodontal plastic surgery, bone regeneration and dental implantology. He has performed research in the role of C - reactive protein and Interleukin-6 in periodontitis, and the relationship between Type 2 Diabetes and periodontitis.
Dr. Goldstein attended college at Washington University in St. Louis, and received his DMD from the University of Medicine and Dentistry of New Jersey.
He received his Masters of Science and Certificate in the Specialty of Periodontics from Columbia University, where he gained extensive experience in dental implants and esthetics, bone grafting and gingival grafting, as well as conventional periodontal surgical techniques.
The Dental class of 2004 at Columbia University School of Dental and Oral Surgery has honored Dr. Goldstein by presenting him with the "Outstanding Resident and Teacher's" award. He was also honored by his indoctrination into Gamma Pi Delta, a Prosthodontic Honors Fraternity.
Since 2005 Dr. Goldstein has been recognized as one of "America's Top Dentists" by the Consumers' Research Council of America, and since 2007 Dr. Goldstein has been listed as one of the "Top Dentists in Pittsburgh" by Pittsburgh Magazine.
Dr. Goldstein also teaches part-time as a Clinical Assistant Professor in the Department of Periodontics and the Implant Center at the University of Pittsburgh, School of Dental Medicine.